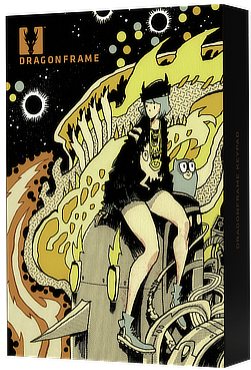 Try Dragonframe for 30 Days
Get started today with a free trial of Dragonframe 5 stop motion software. This is an opportunity to test your camera and familiarize yourself with the features of the program. Learn more about Dragonframe.
IMPORTANT: Images captured during the trial will have a watermark that cannot be removed. [Trial FAQs]
We have many resources to help you get started.
Start by watching our video tutorials. [Tutorials]
Check the setup instructions for your camera. [Camera Support]
Visit our support center to find a thorough user manual, a list of FAQs, and instructions for requesting additional help. [Support]
The trial is valid for 30 days and has the following limitations:
Images have a watermark that cannot be removed.
You can shoot up to 50 frames per take.
Camera RAW formats are not supported.
The license manager provides an alternative activation method for schools and large institutions with many Dragonframe licenses. Contact support for more information.