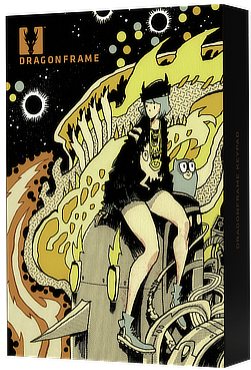 Try Dragonframe for 30 Days
We have many resources to help you get started.
The trial is valid for 30 days and has the following limitations:
Images have a watermark that cannot be removed.
You can shoot up to 50 frames per take.
Camera RAW formats are not supported.
DMC-32/DMC-16/DMC+

Resources
The license manager provides an alternative activation method for schools and large institutions with many Dragonframe licenses. Contact support for more information.