If Dragonframe freezes, we may ask you to send us a process sample, so we can see where it is hanging.
This only works for macOS.
Open the Activity Monitor. You can find this in Applications : Utilities.
Find Dragonframe in the process list and click on it.
Go to the (…) menu at the top, click it, and choose Sample Process.
Save the file to your computer, then email it to us as an attachment.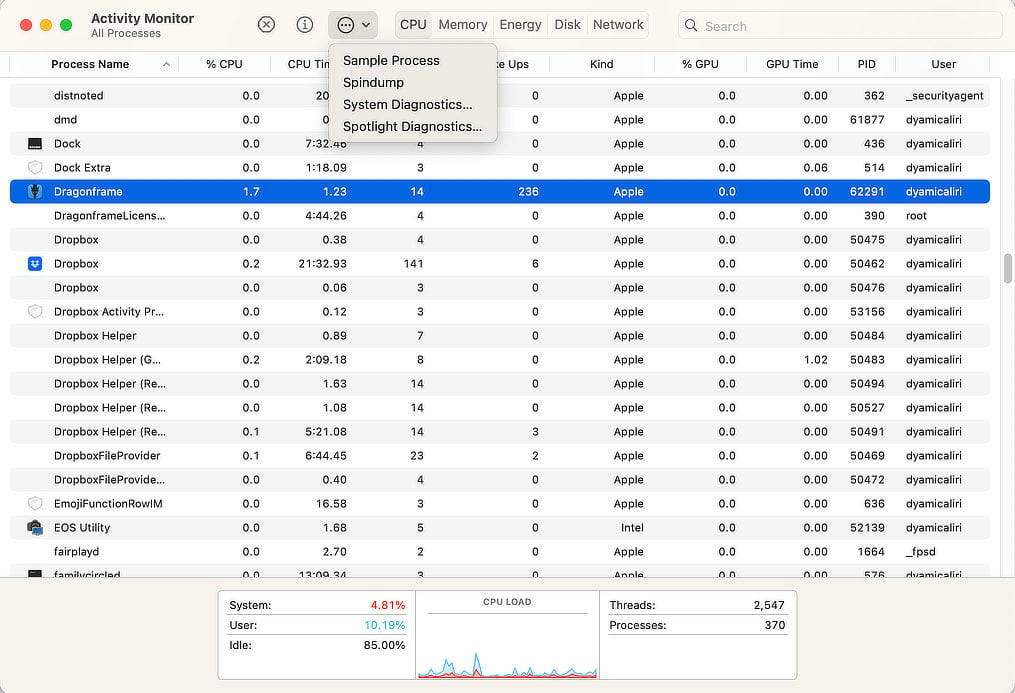 View All Frequently Asked Questions