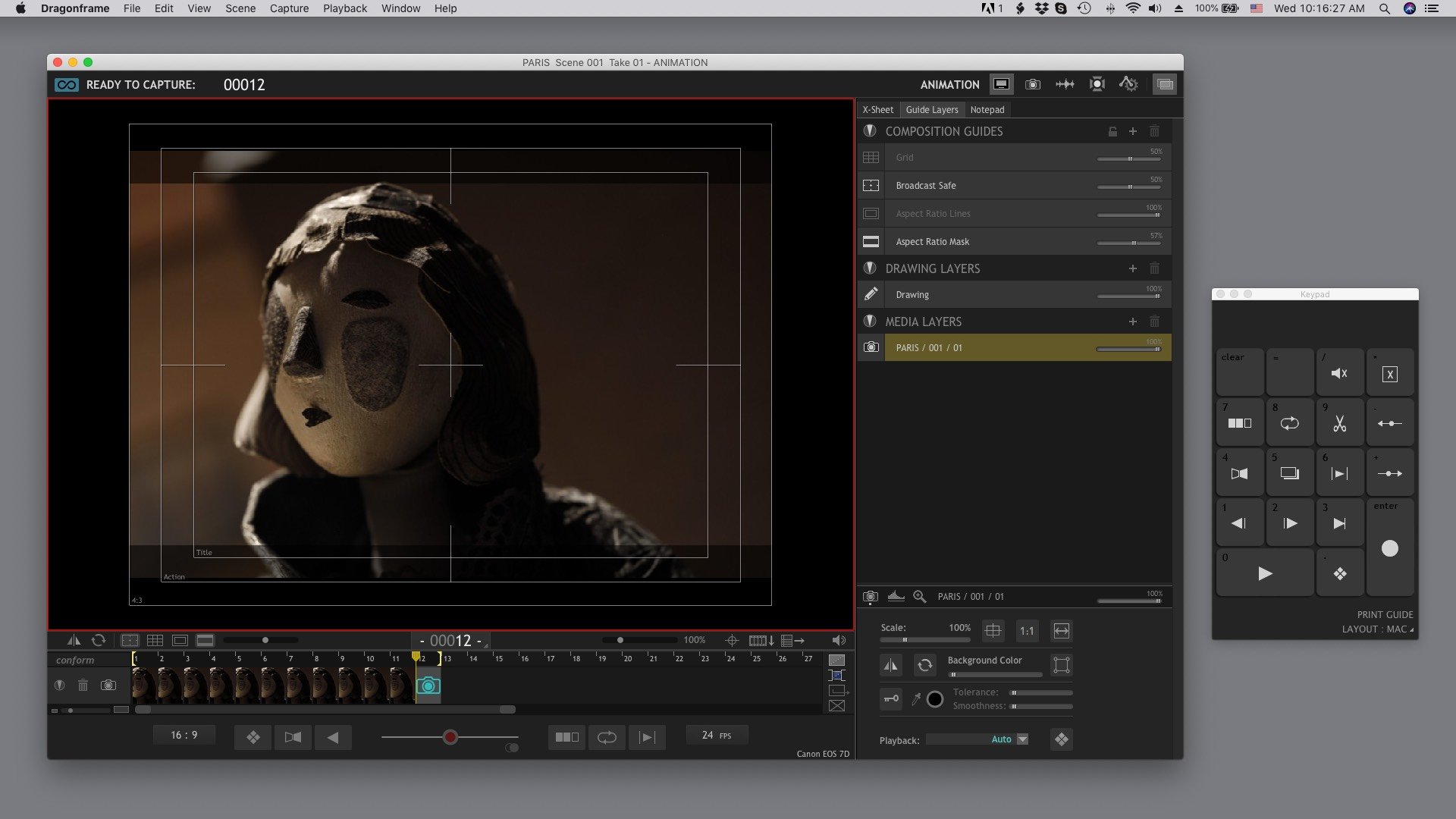 macOS - Animation Workspace
macOS - Animation Workspace
macOS Cinematography Workspace
macOS - Cinematography Workspace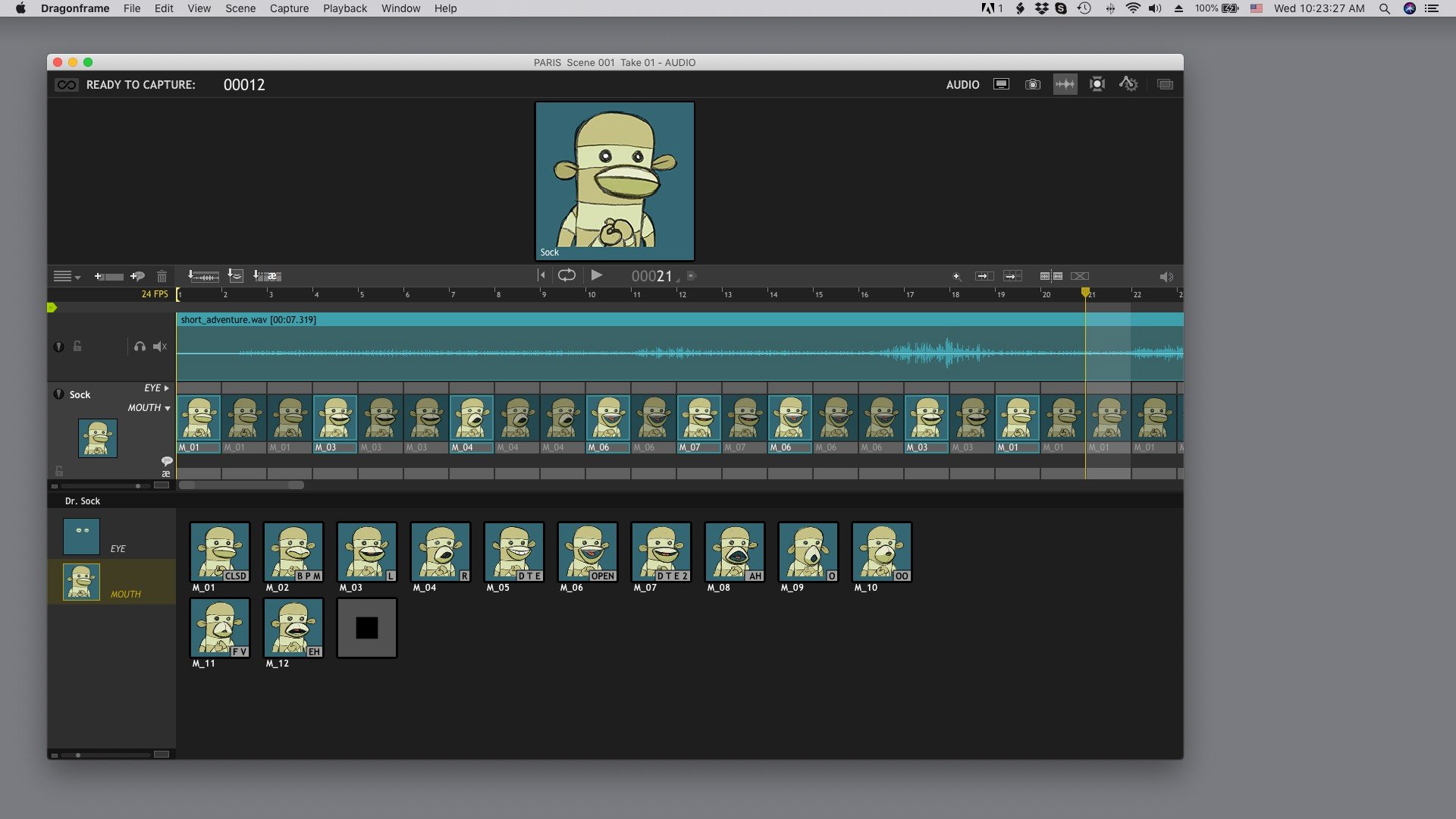 macOS Audio Workspace
macOS - Audio Workspace
macOS DMX Workspace
macOS - DMX Workspace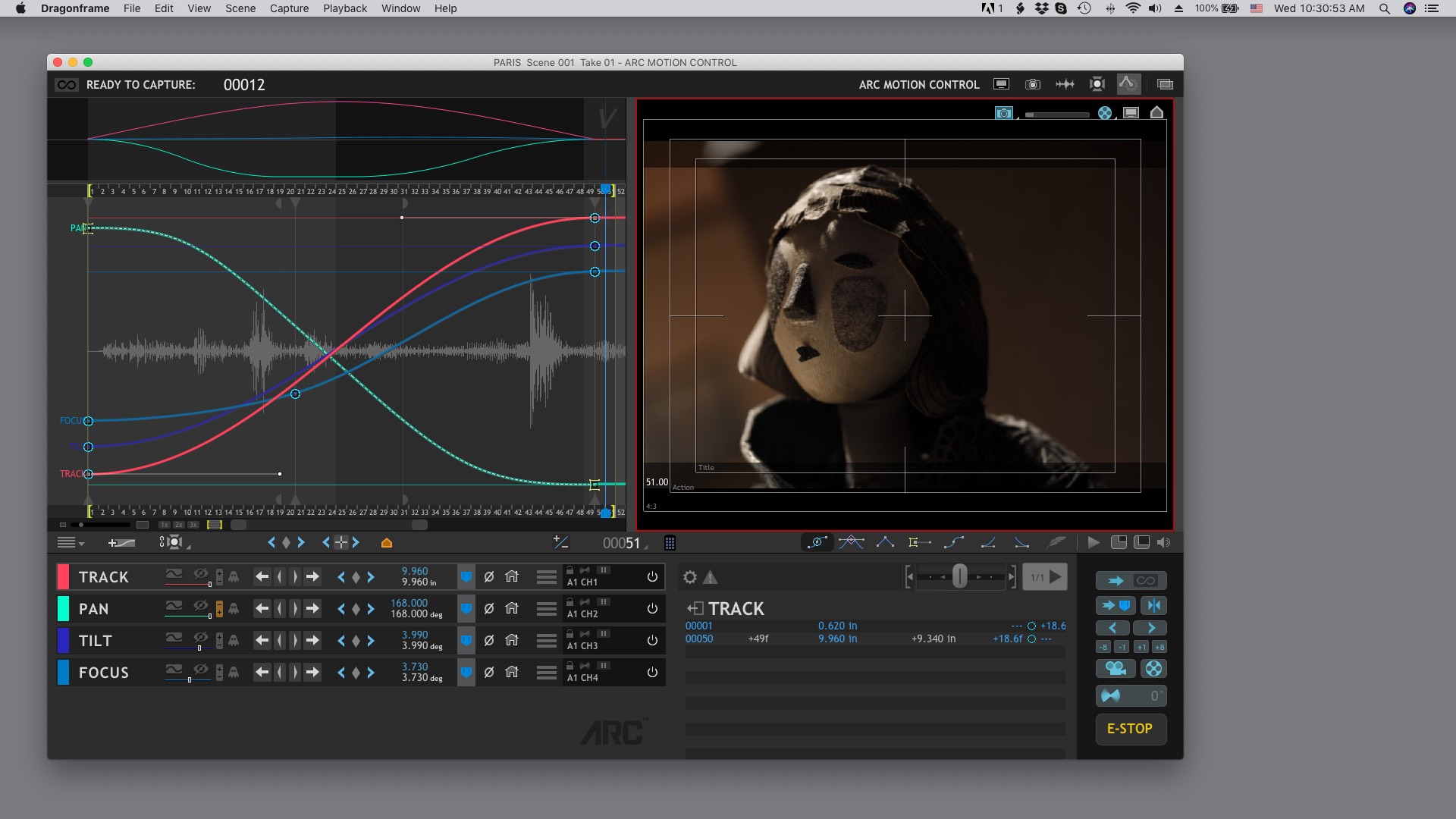 macOS Motion Control Workspace
macOS - Motion Control Workspace
macOS Animation Workspace (Dark Mode)
macOS - Animation Workspace (Dark Mode)
Dragonframe for Mac Overview
Dragonframe is a full-featured digital capture solution for stop motion animation.
Dragonframe 4 supports macOS 10.10 and newer.
System Requirements
macOS 10.10+
OpenGL 2.1 Capable Graphics Card
1.33 GHz CPU or faster
2 GB RAM or more
SSD Recommended
Frequently Asked Questions
How do I purchase Dragonframe for Mac?
Where can I learn more about Dragonframe for Mac?
Is the Mac version different from the Windows/Linux versions?
Can I try Dragonframe for Mac?